From Associated Press:
MIDWAY ATOLL, Northwestern Hawaiian Islands (AP) — Flying into the uninhabited Northwestern Hawaiian Islands, Midway Atoll appears out of the vast blue Pacific as a tiny oasis of coral-fringed land with pristine white sand beaches that are teeming with life.
But on the ground, there's a different scene: plastic, pollution and death. Midway is at the center of the Great Pacific Garbage Patch, a vast area of floating plastic collected by circulating oceanic currents. The Hawaiian Islands act like a comb that gathers debris as it floats across the Pacific. A recent analysis found that the patch is accumulating debris at a faster rate than scientists previously thought.
[ For Full Story ]
[Return to www.spiritdaily.com]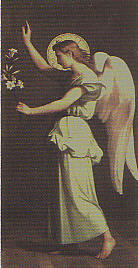 Pray always for purity and love
+++
Please report any inappropriate ads or content