From The New York Times:
The looters tore off the plywood that boarded up Macy's flagship store in Herald Square, swarming by the dozens inside to steal whatever they could find before being chased down by the police. Others smashed the windows at a Nike store, grabbing shirts, jeans and zip-up jackets. They crashed into a Coach store, vandalized a Barnes & Noble, ransacked a Bergdorf Goodman branch and destroyed scores of smaller storefronts along the way.
The eruption of looting in the central business district of Manhattan — long an emblem of the New York's stature and prowess — struck yet another blow to a city reeling from the nation's worst coronavirus outbreak. The mayhem late on Monday night and into the early morning marred otherwise peaceful protests conducted by thousands of people across the city in the wake of the death of George Floyd, and it touched off a new crisis for Mayor Bill de Blasio.
[ For Full Story ]
[Return to www.spiritdaily.com]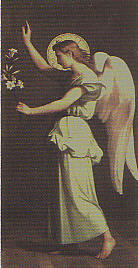 Pray always for purity and love
+++
Please report any inappropriate ads or content