From Popular Mechanics:
Archaeologists have unearthed a road that was likely built in 31 AD by Pontius Pilate, the Roman prefect who oversaw the crucifixion of Jesus Christ.
The ornately constructed road in Jerusalem stretches for about 2,000 feet, and is approximately 26 feet wide, according to a study recently published in the Journal of the Institute of Archaeology of Tel Aviv University. They suspect it connected Siloam Pool, a spot where pilgrims could bathe and get fresh water, to the Temple Mount, a sacred place of worship within Jerusalem's inner "City of David," Live Science reports. The complex and artfully detailed design of the road suggests it was an important thoroughfare between the two spots.
[ For Full Story ]
[Return to www.spiritdaily.com]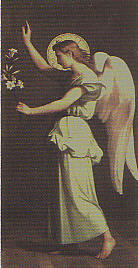 Pray always for purity and love
+++
Please report any inappropriate ads or content