From the Omaha World-Herald:
A Palm Sunday morning Mass suddenly became violent at a small Catholic church in northwest Nebraska.
As the pastor was reading the long Gospel narrative of Christ's suffering, a Sheridan County sheriff's deputy fatally shot a man just inside the doors of the Rushville, Nebraska, church. The man — later identified as Clarence Leading Fighter, 32 — was a suspect in an assault that had occurred at a separate location less than an hour earlier, the Nebraska State Patrol said.
[ For Full Story ]
[Return to www.spiritdaily.com]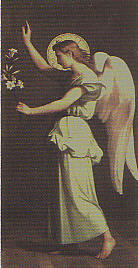 Pray always for purity and love
+++
Please report any inappropriate ads or content