From The Mirror (caution: tabloid):
A pensioner who says his cancer was miraculously cured by holy water at Lourdes will have his claims tested by doctors.
Kazik Stepan, 71, believes bathing in holy water at the Roman Catholic sacred site in France as a teenager made him able to walk for the first time in months. A tumour on his spinal cord left him seriously unwell, so much so doctors feared he wouldn't even survive the pilgrimage. Now, more than 50 years on, the grandfather will revisit the Sanctuary of Our Lady of Lourdes, where his claim of a miracle will be assessed by the International Medical Committee of Lourdes, comprising 30 doctors.
[ For Full Story ]
[Return to www.spiritdaily.com]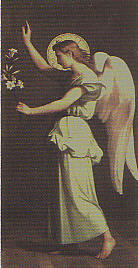 Pray always for purity and love
+++
Please report any inappropriate ads or content