From Associated Press:
THOUSAND OAKS, Calif. (AP) — The gunman who killed 12 people at a country music bar in a Los Angeles suburb was a former military machine gunner who was interviewed by mental health specialists months ago after a neighbor reported a disturbance.
Ian David Long, 28, apparently killed himself after the Wednesday attack. He had joined the Marines and gotten married young. Within several years, he left the military and divorced, later enrolling in a university and most recently living with his mother. Long's service began when he was 18 and lasted nearly five years, including a seven-month tour in Afghanistan, according to the Pentagon. He was honorably discharged with the rank of corporal in 2013.
From Fox News:
At least 12 people were killed late Wednesday night when a gunman opened fire at a nightclub in Thousand Oaks, Calif., police said.
Hundreds of people were inside the Borderline Bar & Grill for "college country night." Shots rang out at around 11:20 p.m., Ventura County police said. Witnesses inside said patrons used chairs to break windows in an attempt to escape the gunfire. Police told the Los Angeles Times that at least 30 shots were fired and the gunman used smoke bombs. It was unclear what type of weapon the shooter used. Police said the shooter was dead inside the bar. It was unclear how he died.
[ For Full Story ]
[Return to www.spiritdaily.com]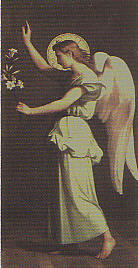 Pray always for purity and love
+++
Please report any inappropriate ads or content