From Fox News:
While Senate Majority Leader Mitch McConnell has pledged to take up the impeachment fight in the Senate s
hould the House move against President Trump, a new campaign ad from the Kentucky Republican makes clear he's not wavering on his support for the president.
In the brief video, McConnell accuses House Speaker Nancy Pelosi of being "in the clutches of a left-wing mob" pushing her toward impeaching the president, while promising to stand in her way. "All of you know your Constitution. The way that impeachment stops is with a Senate majority with me as Majority Leader," he declares.
[ For Full Story ]
[Return to www.spiritdaily.com]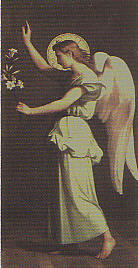 Pray always for purity and love
+++
Please report any inappropriate ads or content