From the Daily Beast (caution, tabloid):
Meanwhile the Daily Mail reports that Meghan asked if air-freshening atomisers could be sprayed in St. George's Chapel at Windsor to mask what she described as a 'musty' smell in the chapel. The source said: "Apparently Meghan didn't like the smell of the chapel, which, as you would expect, is a little musty. It's not unpleasant at all, though.
"It just smells how you would expect an old building to smell. And that's something the Royal Family are particularly used to.
[ For Full Story ]
[Return to www.spiritdaily.com]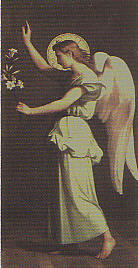 Pray always for purity and love
+++
Please report any inappropriate ads or content