From The Weather Channel:
Hours after making landfall—and making history—as one of the most powerful U.S. hurricanes on record, Hurricane Michael was still a serious threat as it moved across southen Georgia on Wednesday night. As of 8 pm EDT, Michael was about 20 miles southwest of Albany, Georgia, with Category 1 sustained winds of 90 mph. Michael entered the state's southwest corner as a Category 3 storm, making it the first major hurricane in Georgia since 1898.
Michael left a trail of destruction in its wake across the central Florida Panhandle, especially along and near the coastal stretch from Panama City to Apalachicola. One death had been reported as of Wednesday evening. Mexico Beach, which encountered the worst of Michael's dangerous right-hand-side eyewall, appears to have been particularly hard hit, as was Tyndall Air Force Base, which reported "extensive damage" in a Facebook post. For more on Michael's damage, see this weather.com roundup.
[ For Full Story ]
[Return to www.spiritdaily.com]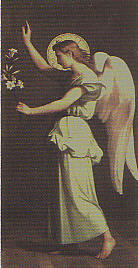 Pray always for purity and love
+++
Please report any inappropriate ads or content