From The Associated Press:
The dusty town of Tierra Amarilla perches in the shadows of the Sangre de Cristo Mountains. Here, five decades ago, this poor northern New Mexico community saw one of the most violent clashes in civil rights history when armed Mexican American ranchers raided a courthouse in a dispute over land grants. It shocked the nation and helped trigger the Chicano Movement.
Today, there's almost nothing in town to honor this historic moment, except for graffiti art on an abandoned gas station and a sentence on a marker. There's also almost no public art about the event anywhere. As monuments and statues fall across the United States, activists and towns are left wondering what to do with empty spaces that once honored historic figures tied to Confederate generals and Spanish conquistadors. They also are debating how to remember civil rights figures and events in areas where they have been forgotten.
[ For Full Story ]
[Return to www.spiritdaily.com]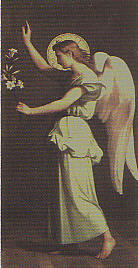 Pray always for purity and love
+++
Please report any inappropriate ads or content