From Associated Press: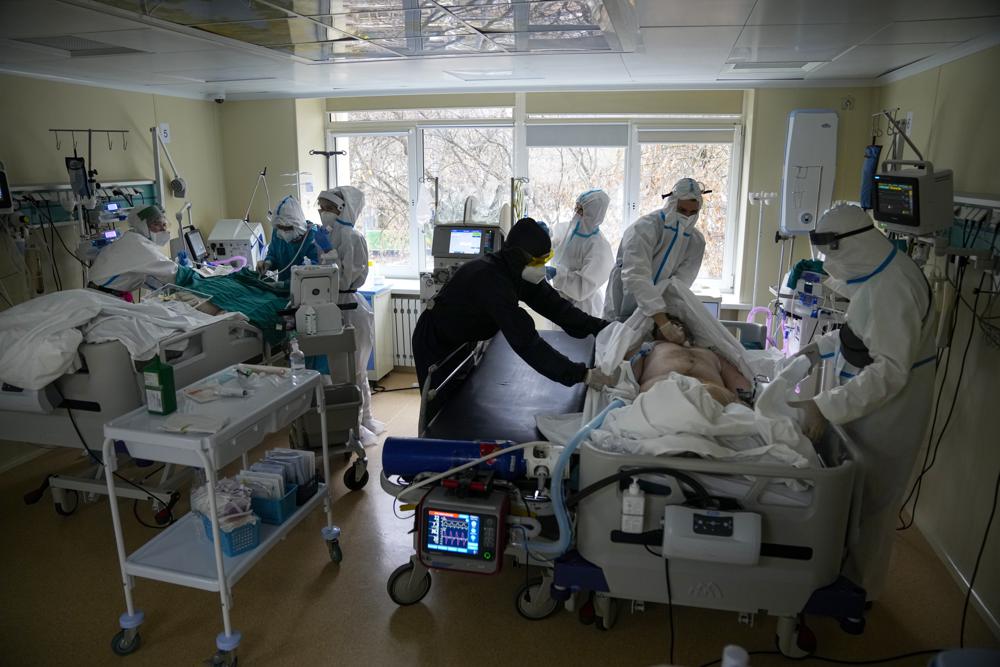 Dr. Georgy Arbolishvili doesn't need to see government statistics or hear about the records being broken every day for infections and deaths to know that Russia is struggling through a particularly alarming phase of the coronavirus pandemic.
He simply looks around his filled-to-capacity intensive care unit at Moscow's Hospital No. 52.
With only about a third of Russia's 146 million people vaccinated against COVID-19, the country has hovered near 1,000 reported deaths per day for weeks and surpassed it on Saturday — a situation that Arbolishvili says "causes despair." "The majority of ICU patients in grave condition are unvaccinated," he told The Associated Press. These illnesses "could have been very easily avoided if a person had been vaccinated."