From Associated Press:
RALEIGH, N.C. (AP) — As mandatory evacuations begin for parts of three East Coast states, millions of Americans have been preparing for what could become one of the most catastrophic hurricanes to hit the Eastern Seaboard in decades.
Hurricane Florence's top winds dipped to 130 mph (215 kph) Tuesday morning, but it remains a Category 4 storm and is expected to approach the most-damaging Category 5 status as it slows strengthens over very warm ocean water off the coast of North and South Carolina. The center of the massive storm is then forecast to meander Thursday, Friday and Saturday over a stretch of coastline saturated by rising seas, inundating several states with rainfall and triggering life-threatening floods. Florence could hit the Carolinas harder than any hurricane since Hazel packed 130 mph (209 kph) winds in 1954. That Category 4 storm destroyed 15,000 buildings and 19 people in North Carolina. In the six decades since then, many thousands of people have moved to the coast.
[ For Full Story ]
[Return to www.spiritdaily.com]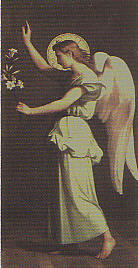 Pray always for purity and love
+++
Please report any inappropriate ads or content