From Rolling Stone:
On Monday, the U.S. State Department confirmed that back in April, an American tourist named Robert Wallace died under mysterious circumstances at the Hard Rock Hotel and Casino in Punta Cana. According to his niece, Wallace, 67, was last seen having a Scotch from the hotel mini bar before he fell ill.
"He started feeling very sick, he had blood in his urine and stool right afterward," Wallace's niece, Chloe Arnold, said. He died in a local hospital three days later. Wallace's death, while strange, wouldn't be considered all that unusual, if not for the fact that it is the latest in a string of recent mysterious deaths of American tourists in the Dominican Republic. Most recently, an American couple was found dead at the Grand Bahía Principe La Romana in the Dominican Republic, with investigators saying that while no cause of death has yet been determined, no signs of violence were reported on the scene. Last month, a 41-year-old tourist from Pennsylvania was found dead in the same hotel, reportedly also after having a drink from the minibar.
From CBS:
PHILADELPHIA (CBS) — A Philadelphia couple says they became violently ill at the same Dominican Republic resort where a Lehigh County woman and a Maryland couple died. Doug Hand and his wife, Susie Lauterborn, vacationed at the Grand Bahia Principe Hotel from June 14 to June 19 last year.
Hand recalled a strange smell in his hotel room. "Like as soon as we got to the room, I noticed a smell. It smelled like a moldy, mildewy dirty air. My wife didn't smell it but I like picked up on it right away. She started getting symptoms about a day-and-a-half, two days in," Hand said.
[ For Full Story ]
[Return to www.spiritdaily.com]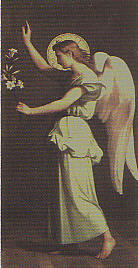 Pray always for purity and love
+++
Please report any inappropriate ads or content