From Associated Press:
Protests were largely peaceful and the nation's streets were calmer than they have been in days since the killing of George Floyd set off sometimes violent demonstrations against police brutality and injustice against African Americans.
An earlier curfew and efforts by protesters to contain the violence prevented more widespread damage to businesses in New York City overnight. As of Wednesday morning, arrests grew to more than 9,000 nationwide since the unrest began in response to Floyd's death May 25 in Minneapolis. There was a marked quiet compared with the unrest of the past few nights, which included fires and shootings in some cities. Many cities intensified their curfews, with authorities in Washington also ordering people off streets before sundown.
[ For Full Story ]
[Return to www.spiritdaily.com]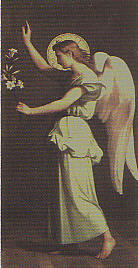 Pray always for purity and love
+++
Please report any inappropriate ads or content