From Catholic News Agency:
New Jersey Gov. Phil Murphy signed a bill to authorize medically assissted suicide into state law on Friday. In signing the bill, Murphy, a self-described "lifelong, practicing Catholic," remarked that while he was aware that the Church opposed assisted suicide he was signing the bill into law regardless. "After careful consideration, internal reflection, and prayer, I have concluded that, while my faith may lead me to a particular decision for myself, as a public official I cannot deny this alternative to those who may reach a different conclusion," said Murphy.
From CNN:
Gov. Phil Murphy has signed the Medical Aid in Dying for the Terminally Ill Act. And the law goes into effect August 1. It will allow adults with a prognosis of six months or less to live to get a prescription for life-ending medication. This make New Jersey the ninth jurisdiction to allow physician-assisted suicide. The others are: California, Colorado, Oregon, Vermont, Washington, Hawaii, Montana and the District of Columbia.
[ For Full Story ]
[Return to www.spiritdaily.com]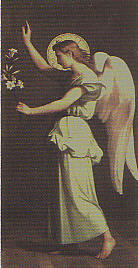 Pray always for purity and love
+++
Please report any inappropriate ads or content