From Thomson Reuters Foundation:
New Orleans is on track to become the next coronavirus epicenter in the United States, dimming hopes that less densely populated and warmer-climate cities would escape the worst of the pandemic, and that summer months could see it wane.
The plight of New Orleans – with the world's highest growth rate in coronavirus cases – also raises fears that the city may become a powerful catalyst in spreading the virus across the south of the country. Authorities have warned the number of cases in New Orleans could overwhelm its hospitals by April 4. New Orleans is the biggest city in Louisiana, the state with the third-highest case load of coronavirus in the United States on a per capita basis after the major epicenters of New York and Washington.
[ For Full Story ]
[Return to www.spiritdaily.com]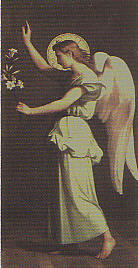 Pray always for purity and love
+++
Please report any inappropriate ads or content