From Franciscan Media:
Twenty schools in the Archdiocese of New York will not reopen in the fall because of the financial fallout caused by the novel coronavirus pandemic.
Archdiocesan education officials also announced that three schools will merge. A news release from the archdiocese cited the pandemic for sickening thousands of people with COVID-19, the illness caused by the coronavirus, and leading to massive layoffs that have left people without jobs for weeks, leaving them unable to pay school tuition. The archdiocese also pointed to "a significantly low rate of re-registration for the fall, and added that months of canceled public Masses have resulted in a loss of parish contributions that traditionally help support the schools and also hurt fundraising for scholarships.
[ For Full Story ]
[Return to www.spiritdaily.com]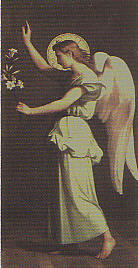 Pray always for purity and love
+++
Please report any inappropriate ads or content