From Greensboro News and Record:
Police accuse a North Carolina couple of breaking multiple bones in their 2-month-old son.
Raleigh police told news outlets 26-year-old Dustin Richard Mullinax and 30-year-old Sabra Leane Blevins are charged with felony child abuse inflicting serious injury. Mullinax also was charged with misdemeanor child abuse for a cut on the child's tongue. An investigation began after the boy was taken to a hospital for the cut on his tongue. While there, police said medical personnel found evidence of broken bones.
[ For Full Story ]
[Return to www.spiritdaily.com]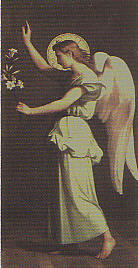 Pray always for purity and love
+++
Please report any inappropriate ads or content