From the Boston Herald:
A statue of the Virgin Mary was set ablaze outside a Boston church Saturday night, said police who are investigating the arson incident.
On arrival at St.Peter's Parish, officers saw that a statue of the Blessed Virgin Mary had been set on fire. Someone had lit plastic flowers on fire, which were in the hands of the Virgin Mary statue, according to members of the Boston Fire Department Fire Investigation Unit. That caused the statue's face and upper body to get burned, according to officials.
[ For Full Story ]
[Return to www.spiritdaily.com]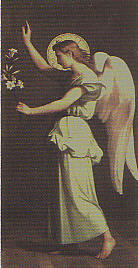 Pray always for purity and love
+++
Please report any inappropriate ads or content