From Daily Mail (caution: tabloid):
A 37-year-old Ohio man who claimed the coronavirus pandemic was just 'hype' and repeatedly refused to wear a face mask has died from COVID-19.
Richard Rose, a staunch supporter of Donald Trump, wrote on Facebook on July 1 that he was experiencing COVID-19 symptoms, and went to get tested. The U.S. Army veteran, who served for nine years and did two tours of Iraq and Afghanistan, tested positive.
[ For Full Story ]
[Return to www.spiritdaily.com]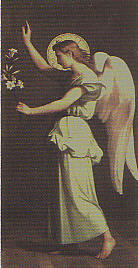 Pray always for purity and love
+++
Please report any inappropriate ads or content