From California Catholic Daily:
A man who years ago was the subject of Eyewitness News investigations after allegations surfaced that he defrauded a host of Catholic charities is now headed to prison.
The Department of Justice announced Monday that 63-year-old Michael Galloway was sentenced to 21 months in federal prison for tax evasion. He was previously convicted on four counts. Galloway improperly deducted personal expenses as business expenses between 2003 and 2006, the Justice Department said. These expenses included homeowner's association fees, car payments and his cable bill.
[ For Full Story ]
[Return to www.spiritdaily.com]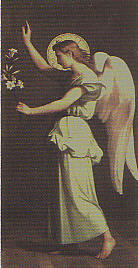 Pray always for purity and love
+++
Please report any inappropriate ads or content