From Catholic News Agency:
Ontario's highest court has ruled that doctors who object to procedures such as abortion and assisted suicide must refer patients to another, willing doctor.
In a unanimous decision issued Wednesday, the Court of Appeal upheld a 2016 policy set forth by the College of Physicians and Surgeons of Ontario (CPSO) requiring doctors in the province to provide an "effective referral" if they object to treatment such as abortion, contraception, transgender surgery, or assisted suicide. "While the solution is not a perfect one for some physicians, such as the individual appellants, it is not a perfect one for their patients either. They will lose the personal support of their physicians at a time when they are most vulnerable," the opinion reads.
[ For Full Story ]
[Return to www.spiritdaily.com]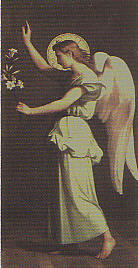 Pray always for purity and love
+++
Please report any inappropriate ads or content