From the Buffalo News:
A priest who for years oversaw the legacy of Father Nelson H. Baker – the Buffalo Diocese's sainthood candidate – is accused in two recently filed lawsuits of sexually abusing boys in Our Lady of Victory programs he oversaw.
A 76-year-old Depew man alleged in one of the filings that Monsignor Joseph M. McPherson molested him in 1951, when he was 8 years old and living at St. Joseph's Male Orphan Asylum in Lackawanna. In the second case, a Hamburg man accused McPherson of plying him with alcohol and molesting him from 1966 to 1967, when he was 14 to 15 years old and a student at Baker Hall, a residential school for troubled youth.
[ For Full Story ]
[Return to www.spiritdaily.com]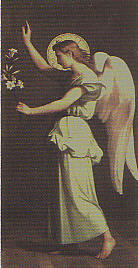 Pray always for purity and love
+++
Please report any inappropriate ads or content