From The Associated Press:
A passenger plane belonging to state-run Pakistan International Airlines crashed near the southern port city of Karachi on Friday, killing all 107 passengers and crew, the city's mayor said.
The aircraft crashed into a crowded neighborhood on the edge of the airport. Mayor Wasim Akhtar said at least five or six houses were destroyed in the crash. It wasn't immediately known how many casualties were from among the residential area. The aircraft arriving from the eastern city of Lahore was carrying 99 passengers and eight crew members, said Abdul Sattar Kokhar, spokesman for the country's civil aviation authority.
[ For Full Story ]
[Return to www.spiritdaily.com]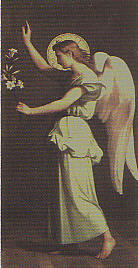 Pray always for purity and love
+++
Please report any inappropriate ads or content