From the Australian:
Cardinal George Pell has revealed he was spat on and abused by fellow prisoners while serving time in jail for historical child sex offences and that, in his darkest hours, he contemplated abandoning his fight to clear his name.
Opening up about his time ­behind bars, Australia's highest-ranking Catholic also said the fact he was despised by many of his fellow inmates for being a convicted child sex offender actually helped restore his faith in the natural "existence of right and wrong." "All of us are tempted to despise those we define as worse than ourselves," he said. "Even murderers share in the disdain toward those who violate the young.
[ For Full Story ]
[Return to www.spiritdaily.com]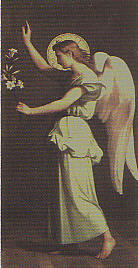 Pray always for purity and love
+++
Please report any inappropriate ads or content