From the Pueblo Chieftain:
Pueblo police were left baffled with a frightening tale early Thursday morning after responding to a South Side business where employees heard "demonic sounds" coming from a screaming woman.
According to a tweet on Twitter from Capt. Tom Rummel, at 3:30 a.m. officers responded to the McDonald's near the intersection of Pueblo Boulevard and Northern Avenue. Employees also told officers that aside from the screams, they heard someone speaking in a "strange language" and barking.
[ For Full Story ]
[Return to www.spiritdaily.com]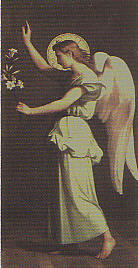 Pray always for purity and love
+++
Please report any inappropriate ads or content