From Associated Press:
Pope Francis has canceled his planned day trip to Malta on May 31 due to the coronavirus.
The Vatican on Monday made official what was widely expected, given Italy's nationwide lockdown to try to contain the virus and Malta's decision to bar air traffic from Italy. Italy is the epicenter of COVID-19 in Europe, registering nearly 60,000 infections and more than 5,400 deaths. The May 31 trip had been Francis' only confirmed foreign trip of 2020. The Vatican said it would be rescheduled.
[ For Full Story ]
[Return to www.spiritdaily.com]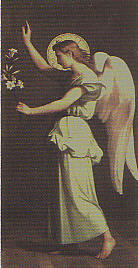 Pray always for purity and love
+++
Please report any inappropriate ads or content