From Associated Press: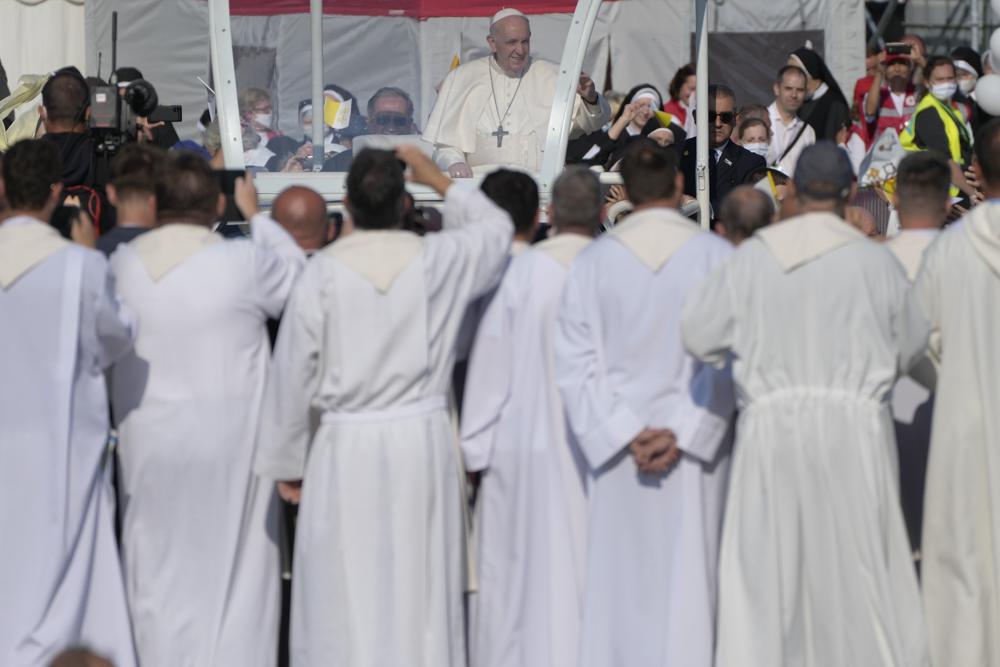 Pope Francis urged Slovakians on Wednesday to look out for the neediest among them as he ended his first post-surgery trip with a huge open-air Mass that drew tens of thousands of people amid the ongoing coronavirus pandemic.
Cheering, maskless crowds lined Francis' motorcade route through Sastin, 15 kilometers (about 10 miles) from Slovakia's western border, and they were rewarded with a slow-moving popemobile jaunt and a smiling, waving Francis as he arrived at the vast field. Organizers said 60,000 people attended the Mass, the biggest crowd at any event during the pope's four-day pilgrimage to Slovakia.