From USA Today:
Some parts of the South that took a deadly pounding from a severe storm and tornadoes last weekend face another round of violent weather starting Wednesday as a three-day storm system straddling Tornado Alley moves east.
About 118 million people live where severe storms are possible, AccuWeather warns.
The National Weather Service says the greatest risk for severe storms Wednesday will be along the infamous twister-plagued corridor from southeastern Oklahoma into far western Arkansas and into northern and central Texas.
orted.
[ For Full Story ]
[Return to www.spiritdaily.com]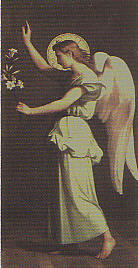 Pray always for purity and love
+++
Please report any inappropriate ads or content