From Associated Press:
STORM DEATHS
Police in Wilmington, North Carolina, tweeted that a mother and infant died when a tree fell on their house; the baby's father was injured. Officials also said one person was electrocuted in Lenoir County while plugging in a generator in the rain, and a man died after being blown to the ground while checking on his hunting dogs.
BUSY TROPICS
Typhoon Mangkhut slammed into the Philippines, ripping off tin roof sheets and knocking out power in an agricultural region of flood-prone rice plains and landslide-prone mountain provinces. In the Atlantic Ocean, the Azores could get gusty winds and heavy rains from Tropical Storm Helene this weekend, while Isaac regained tropical storm strength after earlier weakening in the Caribbean Sea.
STAGGERING STATS
Picture the entire state of Texas covered with roughly 4 inches (10 centimeters) of water: that's Florence's rainfall forecast over a week. Meteorologist Ryan Maue of weathermodels.com estimates Florence could dump about 18 trillion gallons (68 trillion liters) of rain. That's still less than the 25 trillion gallons (95 trillion liters) Hurricane Harvey dropped last year in Texas and Louisiana.
[ For Full Story ]
[Return to www.spiritdaily.com]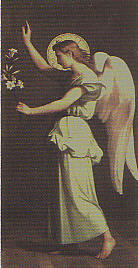 Pray always for purity and love
+++
Please report any inappropriate ads or content