From The New York Times:
The news seemed to be positive: The number of new coronavirus cases reported in China over the past week suggested that the outbreak might be slowing — that containment efforts were working.
But on Thursday, officials added more than 14,840 new cases to the tally of the infected in Hubei Province alone, bringing the total number to 48,206, the largest one-day increase so far recorded. The death toll in the province rose to 1,310, including 242 new deaths. "We're in unknown territory," said Dr. William Schaffner, an infectious disease specialist at Vanderbilt University in Nashville.
[ For Full Story ]
[Return to www.spiritdaily.com]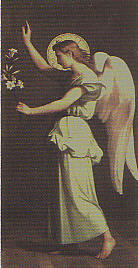 Pray always for purity and love
+++
Please report any inappropriate ads or content