From the London Independent:
Is the White House haunted? Previous occupants, from presidents Truman and Reagan to first lady Michelle Obama and overnight guest Winston Churchill, have all reported spooky goings-on at 1600 Pennsylvania Avenue.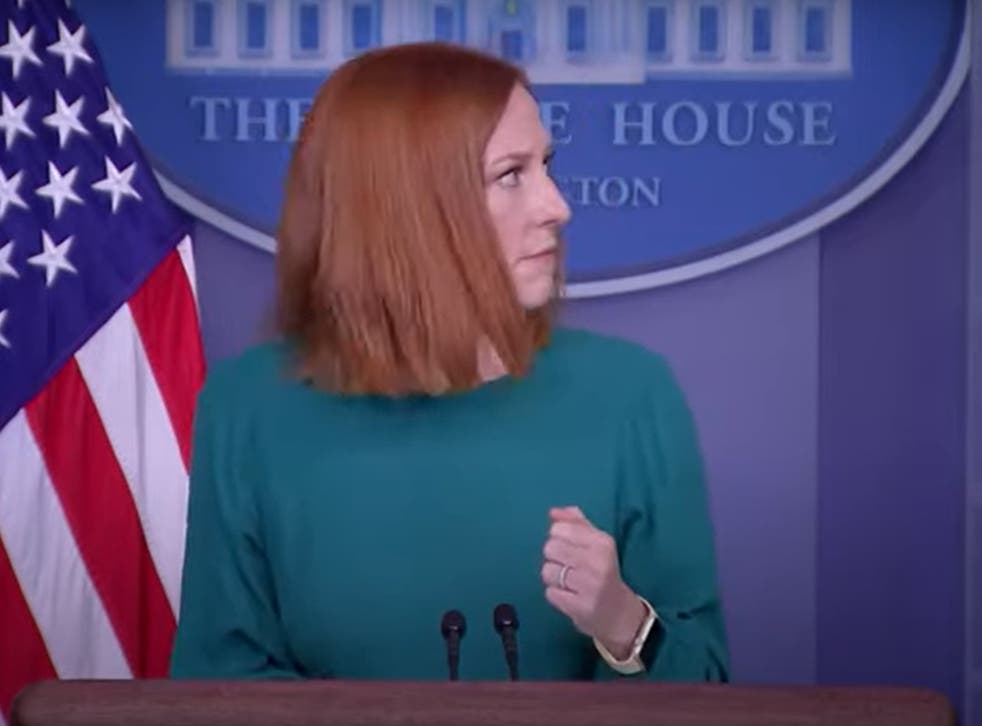 There appeared to be more evidence of a supernatural explanation when Jen Psaki's press conference on Tuesday was repeatedly interrupted by strange creaking sounds. Glancing nervously above her, Joe Biden's press secretary wondered aloud whether the room was being haunted by the ghost of Abraham Lincoln. As she responded to questions about new guidance that vaccinated people can stop wearing masks outdoors, an elongated creaking noise suddenly sounded from over her left shoulder.