From The Associated Press:
Russian lawmakers on Thursday quickly approved the appointment of a new prime minister, a day after President Vladimir Putin kicked off an unexpected reshuffle of his inner circle that could keep him in power well past the end of his term in 2024.
Mikhail Mishustin, the chief of Russia's tax service, met with lawmakers from various factions in the State Duma ahead of the confirmation vote in the Kremlin-controlled lower house. Mishustin vowed to focus on social issues and improve living standards.
[ For Full Story ]
[Return to www.spiritdaily.com]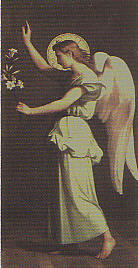 Pray always for purity and love
+++
Please report any inappropriate ads or content