From Associated Press:
MOSCOW (AP) — U.S. special counsel Robert Mueller has yet to release his report about Russian meddling in the 2016 U.S. presidential election, but the Kremlin has been rehearsing its response for months.
The narrative, shared by President Vladimir Putin, his top lieutenants and state television, is strikingly similar to U.S. President Donald Trump's description of the investigation as a "witch hunt:" They say the whole process is about the Democrats' stubborn refusal to admit that they lost the election. "They don't want to acknowledge his victory and do everything to delegitimize the president," Putin said at his annual news conference in December.
[ For Full Story ]
[Return to www.spiritdaily.com]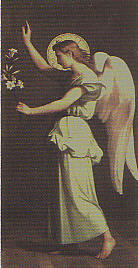 Pray always for purity and love
+++
Please report any inappropriate ads or content