From The Week:
A 58 percent majority of Americans say House Democrats were right to begin an impeachment inquiry of President Trump, and a 49 percent plurality say the House should vote to remove him from office, accor
ding to a Washington Post-Schar School poll released Tuesday morning. Support for impeachment has jumped significantly across the board since the White House released a transcript of Trump's July 25 call with Ukrainian President Volodymyr Zelensky in late September.
There is a clear partisan split in the results, but 28 percent of Republicans said they support the House impeachment investigation — a 21-point jump from a Washington Post/ABC News poll in July — and 18 percent of Republicans want the House to "vote to remove Trump from office." Meanwhile, 86 percent of Democrats and 57 percent of independents support the impeachment investigation; 78 percent of Democrats and 49 percent of independents want the House to vote to evict Trump from the White House. There's also a generation gap — 40 percent of Republicans age 18-39 back the impeachment investigation versus 23 percent of those 40-64 and 13 percent of Republicans 65 and older.
[ For Full Story ]
[Return to www.spiritdaily.com]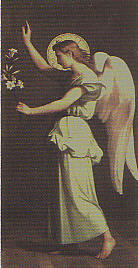 Pray always for purity and love
+++
Please report any inappropriate ads or content