From Lifenews:
No name is more closely associated with abortion than Jane Roe, the anonymous name behind the Supreme Court decision that overturned pro-life laws nationwide and ushered in an era of legalized abortion on demand that has claimed the lives of over 61 million babies since 1973.
Norma McCorvey, the former Jane Roe of the infamous Roe v. Wade Supreme Court decision, never obtained an abortion. She wanted a divorce from her husband at the time but was exploited by feminist attorneys to push their case to upend Texas' pro-life laws. Now it looks like pro-abortion feminists are exploiting her again. Decades after the Supreme Court invented the right to abortion using her case, McCorvey converted to the pro-life position after spending years supporting abortion and even working a ta local abortion clinic. And for decades more, she supported pro-life efforts and worked closely with pro-life groups.
From BBC News:
Norma McCorvey, known as Jane Roe in the US Supreme Court's decision on Roe v Wade, shocked the country in 1995 when she came out against abortion.
But in new footage, McCorvey alleges she was paid to switch sides. The documentary, AKA Jane Roe, airs this Friday on the US channel FX. The programme was filmed in the last months of McCorvey's life before her death at age 69 in 2017 in Texas. The Supreme Court ruling came after McCorvey, then a 25-year-old single woman under the pseudonym "Jane Roe", challenged the criminal abortion laws in Texas that forbade abortion as unconstitutional except in cases where the mother's life was in danger.
[ For Full Story ]
[Return to www.spiritdaily.com]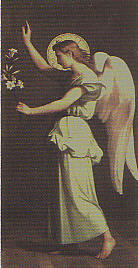 Pray always for purity and love
+++
Please report any inappropriate ads or content