From Fox News:
Prince Harry and Meghan Markle reportedly want to make Los Angeles their new home following the announ
cement that they will "step back" as members of the Royal Family, but only after Donald Trump's presidency ends.
Even though the couple plans to live in Canada to start off, their true goal is to eventually have a home or business in Los Angeles, anonymous sources told the Daily Mail. Markle, 38, has been openly critical of Trump, reportedly calling him "divisive" and "misogynistic" back in 2016. The Duchess of Sussex threatened to move to Canada if he defeated Hillary Clinton back in the 2016 election, according to the outlet.
[ For Full Story ]
[Return to www.spiritdaily.com]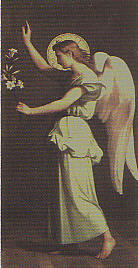 Pray always for purity and love
+++
Please report any inappropriate ads or content