From Associated Press:
Russian intelligence services are using a trio of English-language websites to spread disinformation about the coronavirus pandemic, seeking to exploit a crisis that America is struggling to contain ahead of the presidential election in November, U.S. officials said Tuesday.
The information had previously been classified, but officials said it had been downgraded so they could more freely discuss it. Officials said they were doing so now to sound the alarm about the particular websites and to expose what they say is a clear link between the sites and Russian intelligence. Between late May and early July, one of the officials said, the websites singled out Tuesday published about 150 articles about the pandemic response, including coverage aimed either at propping up Russia or denigrating the U.S.
[ For Full Story ]
[Return to www.spiritdaily.com]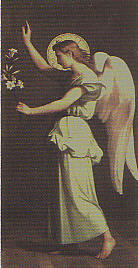 Pray always for purity and love
+++
Please report any inappropriate ads or content