From The Moscow Times:
Russia will help Syria construct a replica of the Hagia Sophia that will operate as an Orthodox cathedral, a Russian lawmaker has said after Turkey converted the iconic Istanbul museum into a mosque this month.
The UNESCO World Heritage site's conversion has sparked outcry worldwide, with political and religious leaders saying the structure had been an important symbol of interfaith unity. Russia will provide funding for the miniature Hagia Sophia in the western Syrian province of Hama to show the importance of "peaceful dialogue" between faiths, conservative lawmaker Vitaly Milonov said.
[ For Full Story ]
[Return to www.spiritdaily.com]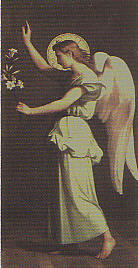 Pray always for purity and love
+++
Please report any inappropriate ads or content