From The Daily Mail (caution: tabloid):
A Satanist 'children's ministry' in Tennessee has announced plans to teach their beliefs to students who don't want to study the Bible.
Knox County officials said they were considering a program that would allow pupils to miss class for church-sponsored bible study. Local school board members are preparing to vote on a proposed Bible Release Time program for students who want to attend an hour-long Christianity course at a local church. But the group of Satanists have responded to the proposal by launching the Satanic Children's Ministry of Knoxville, because they believe public schools should not promote religion, and if they do, all religions should be represented.
[ For Full Story ]
[Return to www.spiritdaily.com]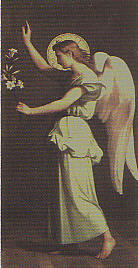 Pray always for purity and love
+++
Please report any inappropriate ads or content