From Associated Press:
The U.S. Embassy in Berlin was the scene of protests on Saturday evening under the motto: "Justice for George Floyd." Police said the gathering, organized through social media, was larger than expected but reported no arrests.
Germany's top-selling Bild newspaper on Sunday carried the sensational headline "This killer-cop set America ablaze" with an arrow pointing to a photo of now-fired police officer Derek Chauvin, who has been charged with third-degree murder in Floyd's death, with his knee on Floyd's neck. The newspaper's story reported "scenes like out of a civil war." In Italy, the Corriere della Sera newspaper's senior U.S. correspondent Massimo Gaggi wrote that the reaction to Floyd's killing was "different" than previous cases of black Americans killed by police and the ensuring violence.
[ For Full Story ]
[Return to www.spiritdaily.com]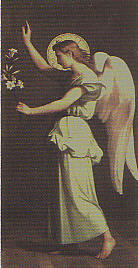 Pray always for purity and love
+++
Please report any inappropriate ads or content