From the London Mirror:
Apple's popular wireless AirPods headphones may pose cancer risks to wearers, according to a United Nations and World Health Organization petition.
Some 250 have signed the petition, which warns against numerous devices that emit radiofrequency radiation, which is used in WiFi, cellular data and Bluetooth. AirPods in particular are concerning because they sit deeply enough within the ear canal to emit expose these fragile parts of the ear to dangerous among of radiation, some experts warn.
[ For Full Story ]
[Return to www.spiritdaily.com]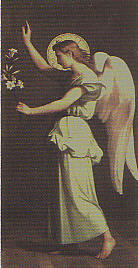 Pray always for purity and love
+++
Please report any inappropriate ads or content