From Accuweather.com:
A viral photo of a Christ-like figure with a crown was captured in Argentina, and has since taken the internet by storm on Wednesday.
The picture that resembles Jesus Christ with his arms out was captured by amateur photographer Monica Aramayo, was in San Salvador de Jujuy in Argentina. She noticed the holy figure shining through the clouds and was able to quickly take a picture of it, reported The Sun.
[ For Full Story ]
[Return to www.spiritdaily.com]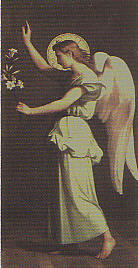 Pray always for purity and love
+++
Please report any inappropriate ads or content