From The Independent:
A sheep has been found impaled on a pitchfork alongside an upside-down cross made of hay in the latest animal killing to feature occult imagery in the New Forest.
The animal is reported to have been stabbed multiple times before being left on a road near the village of Cadnam in the Hampshire national park. The death of the ewe, found on 2 January, is the latest in a spate of animal attacks apparently linked to the occult in the region. It comes after a dead sheep was found with five pointed pentagrams sprayed onto it near the village of Bramshaw, around 2km, in November.
[ For Full Story ]
[Return to www.spiritdaily.com]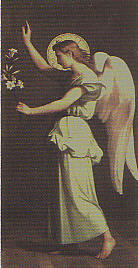 Pray always for purity and love
+++
Please report any inappropriate ads or content