From Fox News:
According to The New York Times, Temple was spotted by an agent when she was 4-years-old in 1932 and was chosen to appear in "Baby Burlesks," which the newspaper described as "a series of sexually suggest
ive one-reel shorts in which children played all the roles." Temple, wearing skin-baring costumes, imitated adult screen sirens Marlene Dietrich, Mae West and Dolores Rio.
The Times also shared that if any of the two dozen children misbehaved on set, they were locked in a windowless sound box with only a block of ice to sit on. "So far as I can tell, the black box did no lasting damage to my psyche," claimed Temple in her memoir. "Its lesson of life, however, was profound and unforgettable. Time is money. Wasted time means wasted money means trouble." Being Temple was no easy task, she once claimed. People magazine reported each night her mother would coil her hair into 56 perfect pin curls. And once Temple was tucked in, her bedtime story was actually the next day's script. The magazine shared that her mother Gertrude would read the lines and Temple parroted them until she fell asleep. By the morning, Temple had memorized everyone's lines, including her own.
[ For Full Story ]
[Return to www.spiritdaily.com]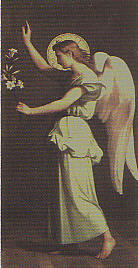 Pray always for purity and love
+++
Please report any inappropriate ads or content