From Associated Press:
It could be days before the full scope of damage from flooding in Central Michigan that submerged houses, washed-out roads and threatened a Superfund site is apparent, authorities warned Thursday, as Gov. Gretchen Whitmer expressed hope the president will soon sign a federal emergency declaration.
Some of the floodwaters from heavy rains that overtook two dams retreated, but much remained underwater, including in Midland, the headquarters of Dow Chemical Co. And floodwaters continued to threaten downstream communities. "The damage is truly devastating to see how high the water levels are, to see roofs barely visible in parts of Midland, and to see a lake that has been drained in another part," said Whitmer, who toured Midland County on Wednesday.
[ For Full Story ]
[Return to www.spiritdaily.com]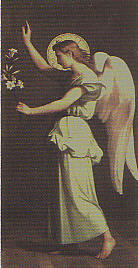 Pray always for purity and love
+++
Please report any inappropriate ads or content