From Associated Press: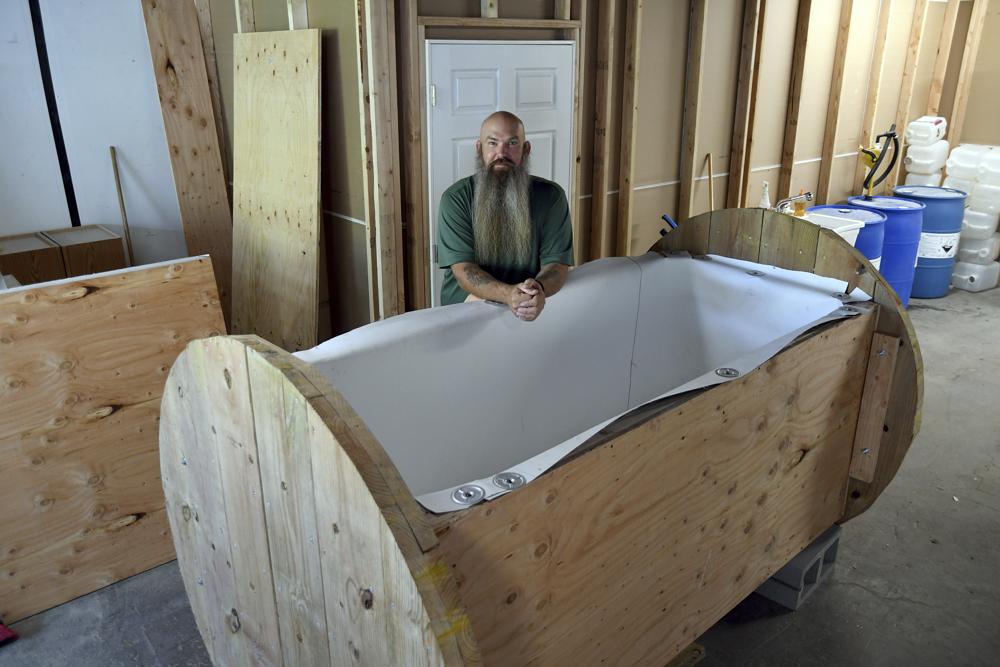 In a suburban Denver warehouse tucked between an auto repair shop and a computer recycling business, Seth Viddal is dealing with life and death.
He and one of his employees have built a "vessel" they hope will usher in a more environmentally friendly era of mortuary science that includes the natural organic reduction of human remains, also known as body composting. "It's a natural process where the body is returned to an elemental level over a short period of time," said Viddal, who likened the practice to backyard composting of food scraps and yard waste. "This is the same process but done with a human body inside of a vessel, and in our case, in a controlled environment." On Sept. 7, Colorado became the second state after Washington to allow human body composting. Oregon will allow the practice beginning next July.