From Portland Press Herald:
If you have a smartphone, you're probably contributing to a massive coronavirus surveillance system.
And it's revealing where Americans have – and haven't – been practicing social distancing. On Tuesday, a company called Unacast that collects and analyzes phone GPS location data launched a "Social Distancing Scoreboard" that grades, county by county, which residents are changing behavior at the urging of health officials. It uses the reduction in the total distance we travel as a rough index for whether we're staying put at home. Comparing the nation's mass movements from March 20 to an average Friday, Washington, D.C., gets an A, while Wyoming as a whole earns an F.
[ For Full Story ]
[Return to www.spiritdaily.com]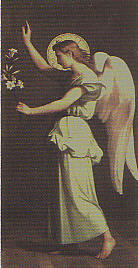 Pray always for purity and love
+++
Please report any inappropriate ads or content