From The New York Times:
As the number of confirmed coronavirus cases in New York continued to grow — reaching more than 30,000 — Gov. Andrew M. Cuomo said on Wednesday that there were early signs that the state's stringent restrictions on social gatherings could be slowing the virus's spread. The scale of the epidemic in New York City has led White House officials to advise people who have passed through or left the area to quarantine themselves for 14 days.
In a briefing on Wednesday, Mr. Cuomo said there were indications that social distancing measures put in place in New York appeared to be helping — but that more needed to be done. "The evidence suggests that the density control measures may be working," he said.
[ For Full Story ]
[Return to www.spiritdaily.com]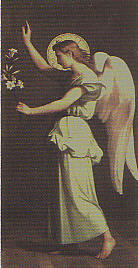 Pray always for purity and love
+++
Please report any inappropriate ads or content