From Associated Press: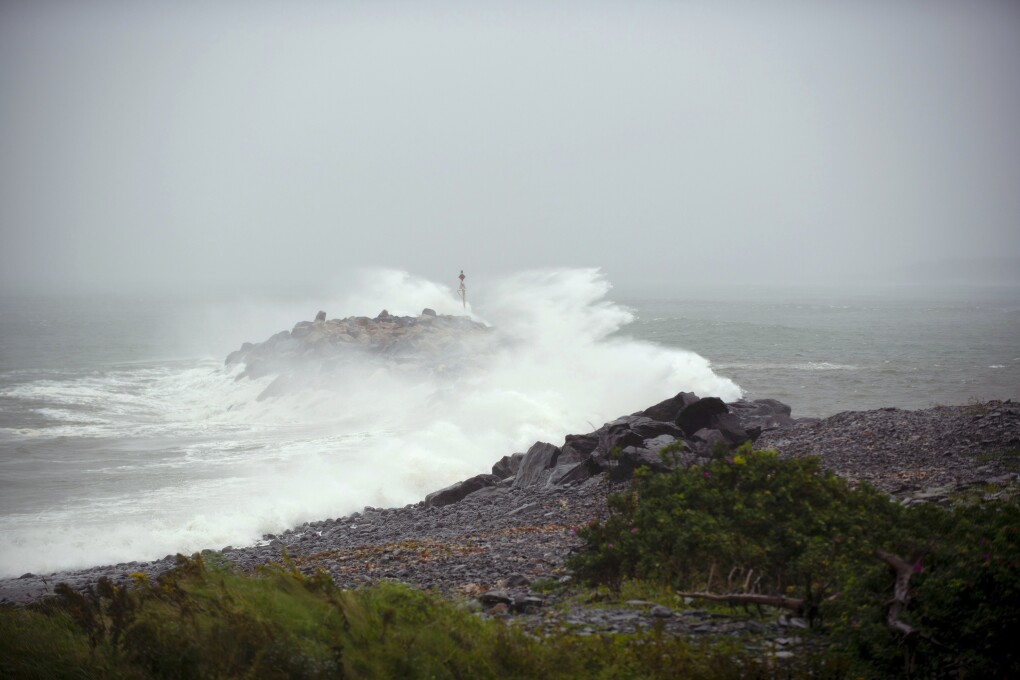 Atlantic storm Lee pummeled a large swath of New England and Maritime Canada with destructive winds, rough surf and torrential rains that toppled trees, flooded roadways and cut power to tens of thousands on Saturday. One person was killed in Maine when a tree limb fell on his vehicle.
The center of the sprawling post-tropical cyclone made landfall about 135 miles (215 kilometers) west of Halifax, the capital of Nova Scotia, according to the U.S. National Hurricane Center. That's about 50 miles (80 kilometers) southeast of Eastport, Maine. It had near-hurricane-strength winds of 70 mph (110 kph), though the storm was weakening as it headed north to New Brunswick and the Gulf of St. Lawrence.